Politicians throughout the country are working to pass bills that would prevent businesses engaged in "interstate commerce" from "discriminating" against a person based on their vaccine status. The goal was to address the issue of vaccine passports, which have been floated as a possible requirement to travel on an airplane or attend a venue that's above the social gathering limit.
On the surface it would appear that a person would not have to prove if they had recieved the COVID vaccine, however, it could force them to comply with certain rules if they choose not show display their COVID vaccine card or digital passport.
The Louisville Bar Association hosted a "Know Your Rights: COVID Vaccine" chat on a Zoom call Tuesday night that was streamed Live on Facebook. During the meeting speakers tackled questions about vaccine development, rumors about the vaccine, and what employers' and employees' rights are regarding the vaccine.
Holloway explained that in most cases, outside of those with serious medical conditions, an individual's vaccine status is not considered protected health information under HIPAA.
As for businesses asking customers for proof, people have the right whether or not to disclose if they're vaccinated or not. At the same time, businesses have a right to require masks or ask for proof of vaccination by showing a Vaccine Card or a Digital Vaccine Passport.
If you watch Facebook it is obvious by peoples posts that they have no interest in getting vaccinated. This could be a big challange for the US to reach herd immunity. Experts estimate that in the U.S., 70% of the population — more than 200 million people — would have to recover from COVID-19 to halt the pandemic.
While the federal government can't force a person to be vaccinated against their will, they can make life uncomfortable for those who won't get inoculated.
For example a digital health passport could be a requirement to travel or attend large public gatherings such as sporting events. Several airlines have already rolled out Digital health passports such as Clear's Health Pass feature.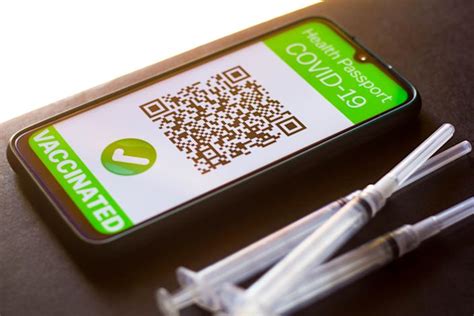 In Florida, local stores such as Publix have made announcements that fully vaccinated customers and associates are no longer required to wear face coverings while inside any Publix store unless required by a state or local order or ordinance. Those not fully vaccinated are required to use face coverings over their noses and mouths.