Buffalo Trace Distillery crafts some of the finest whiskies in the world. Many of these are highly sought after and extremely popular. Product is not always available at local liquor stores and is typically highly sought after by Bourbon connoisseurs.
Here are the tasting notes for the various types of Buffalo Trace.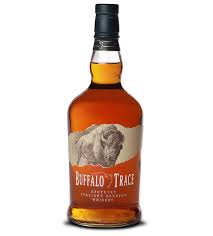 Buffalo Trace Bourbon: This deep amber whiskey has a complex aroma of vanilla, mint and molasses. Pleasantly sweet to the taste with notes of brown sugar and spice that give way to oak, toffee, dark fruit and anise. This whiskey finishes long and smooth with serious depth.
Eagle Rare Bourbon: The nose is complex, with aromas of toffee, hints of orange peel, herbs, honey, leather and oak. The taste is bold, dry and delicate with notes of candied almonds and very rich cocoa. The finish is dry and lingering.
Wheatley Vodka: Pure and crisp on the nose. The fresh and clean taste finishes with hint of soft vanilla. This is the way vodka should taste.
White Dog: Sweet aroma, with a slight burn. The corn coats the tongue with oil and vanilla.
Bourbon Cream: This liqueur is rich and sweet. The smooth taste of Buffalo Trace Bourbon compliments the creamy vanilla flavor.
For more information visit Buffalo Trace online.