On October 1, 2019 Bernie Sanders was admitted to the Las Vegas Hospital after experiencing chest pains. According to Sander's presidential campaign team Bernie (78) suffered a heart attack.
During the hospital stay Bernie received two stents to open a blocked artery. "After two and a half days in the hospital, I feel great, and after taking a short time off, I look forward to getting back to work," Sanders said in a statement.
On Monday Bernie's campaign office released a statement reassuring voters that three months after suffering a heart attack, Bernie Sanders is "fit and ready to serve as president," and was supported by letters from three doctors.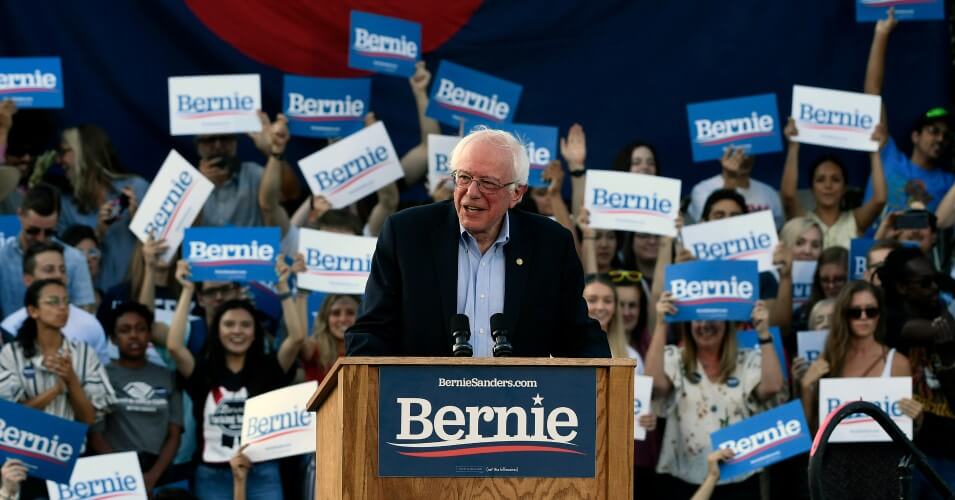 This month, Sanders underwent testing at the University of Vermont Medical Center, including a treadmill stress test. University of Vermont Medical Center director of cardiac rehabilitation, Philip Ades, wrote that Sanders "was able to exercise to a level that is approximately 50% higher than other men his age with a similar diagnosis" And "is more than fit enough to pursue vigorous activities and an occupation that requires stamina and an ability to handle a great deal of stress."
Sanders is the oldest candidate in the Democratic field, and should he win, he would be the oldest president to take office.