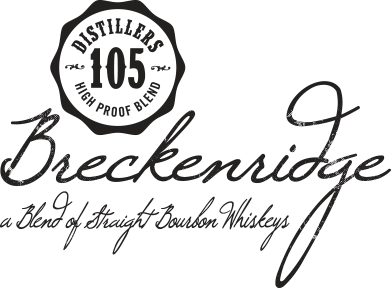 Barrel strength Breckenridge bliss…
Based high in the Rocky Mountains of Colorado at an altitude of 9600 feet, Breckenridge Distillery calls themselves "The World's Highest Distillery." And yes, we are pretty sure that the pun is intended. If you took a hard look at their impressive range of nine product offerings and more than two-dozen awards — including winning "Distillery of the Year"… twice — you might think that they have been around a long time. But Bryan Nolt founded the place in 2007. That makes their numerous achievements even more impressive.
This incredible Bourbon is brought to proof with pure Rocky Mountain snowmelt from atop Mount Quandry, which has a 14,000 foot peak. Like salt to a steak, the snow water pH seasons the Whiskey just rightttt. Bottled at a solid 105 proof, this Distillers High Proof Blend preserves the essence of the raw Breckenridge barrel character. This is the Whiskey their master blenders experience at 8:00 AM before having their morning coffee.
Expect aromas of rich butter caramel and toasted almond paste, followed by a medium bodied, luscious palate of vanilla sugar flavor, and a long balanced finish.
Tasting Notes:
Appearance / Color
Rich brown.
Nose / Aroma / Smell
Rich butter caramel.
Flavor / Taste / Palate
Medium body with a luscious vanilla sugar.
Finish
Long and balanced