Democratic presidential candidate Joe Biden attacked Texas Governor Greg Abbott earlier this year for signing a bill into law that allowed lawful gun owners to carry firearms in places of worship.
"Dealing with firearms, it is irrational, with all due respect to the governor of Texas, irrational what they are doing," Biden told reporters on September 2. "On the very day you see a mass shooting … and we're talking about loosening access to have guns, to be able to take them into places of worship, it's just absolutely irrational. It's totally irrational."
Guns with "magazines that can hold multiple bullets" should be banned. Basically stating that all firearms should be banned. "It's no violation of the Second Amendment," Biden falsely claimed.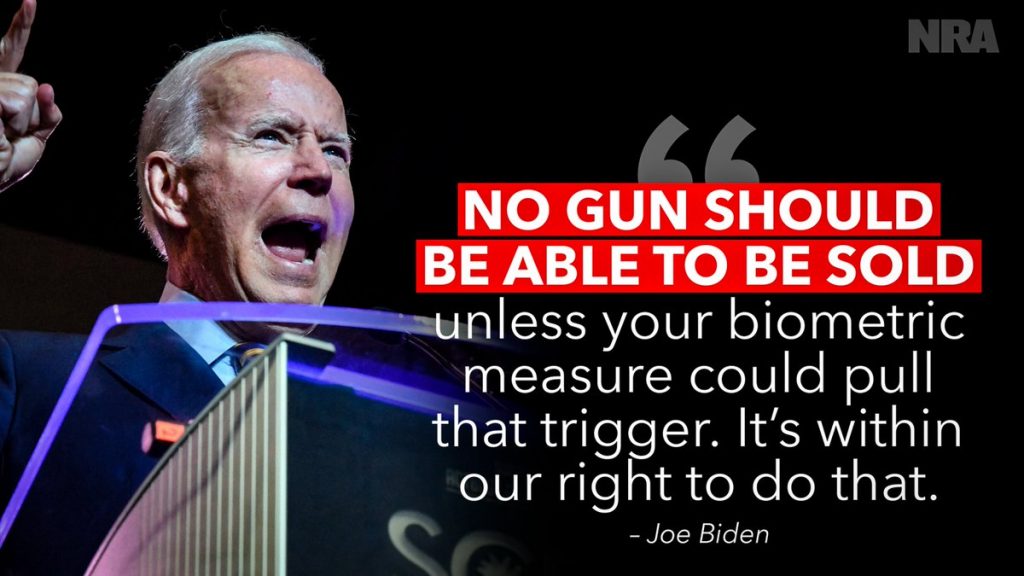 What Biden does not understand is that people prepared to violate laws and murder will not be stopped by the sight of a gun-free zone sign. The Fact is mass shooters will likely be looking for gun-free zones knowing that law-abiding citizens will be defenseless and maximining their impact.  
Read more here about THE BIDEN PLAN TO END OUR GUN VIOLENCE EPIDEMIC.