In the United States District Court for Western Michigan a recent case was filed against Vicksburg Community Schools, its superintendent, assistant superintendent, and two principals, alleging violations of their fundamental right to bodily privacy and violations of Title IX.
The lawsuit claims that the defendant has secretly allowed biological males to use the girls' multi-user restrooms and locker rooms without informing the students or their guardian's.
During a August 14th Vicksburg Community School Board Meeting parents shared their frustrations. One parent shared that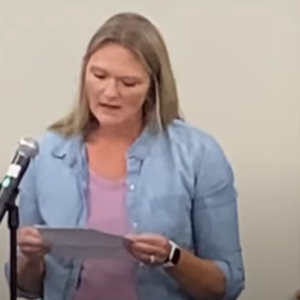 "We are living in a world where right is being made out to be wrong and what's wrong is being forced to be accepted. Biology and Truth are being overlooked
by subjectiveness of what a person thinks or feels of themselves. During that meeting we were told that not only was the student allowed in the bathroom but could also use the girl's locker rooms without any type of Regulation or monitoring what was going on in the locker rooms.
Let me ask you this how was that that my daughter cannot wear a spaghetti strap tank top a crop top or a one shoulder tank without being dress coded but a particular student can wear very revealing clothing clothing that shows he is biologically a boy and can walk around as a hormonal teenage boy in the girl's locker room naked". See and Hear it Here at 22:11
The lawsuit against Vicksburg Community Schools is a significant one. It highlights the ongoing debates around gender identity, privacy, and safety in schools. The plaintiffs, who are represented by their guardians, argue that the school's policy of allowing biological males to use the girls' multi-user private restrooms and locker rooms violates their fundamental right to bodily privacy and creates a hostile environment.
Skip Knowles a School Board Member for Vicksburg Community Schools would not make a statement but read a statement vetted by their legal council.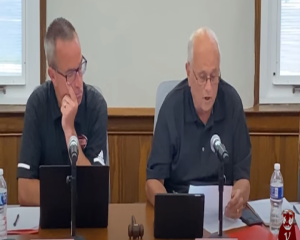 "First please note that Vicksburg Community Schools and School Officials will not answer questions about specific students because the disclosure of personally identifiable information about student violates the federal family educational rights and Privacy Act. and State law second the district recognizes that providing students with a safe and supportive educational environment is of the utmost importance the district's policies. Prohibit discrimination bullying harassment on the basis of sex which includes sexual orientation and gender identity, in addition to following its policies is equally important to the district complies with federal state and local laws and guidance and legal precedent related to unlawful discrimination bullying and harassment.

State and federal law and guidance and current binding case law in Michigan will require public schools to allow all students including transgender students to use the restroom that corresponds with their gender identity or use single user restrooms. whichever the student chooses if a student prefers to use single occupancy restroom we ask our students to let an administrator know and arrangements will be made regardless of gender identity.

Vicksburg Community Schools expects that any individual using a restroom will
respect the privacy of everyone else using the restroom and will conduct themselves in an appropriate manner if not the student will be held accountable according to Vicksburg Community Schools discipline policy as a school Community.

We are obligated to create a safe and welcoming School climate supervise it appropriately and clearly articulate expectations about acceptable behaviors.
We're not also required to address allegations of unlawful we are also a
lot required to address allegations of unlawful bullying harassment or discrimination and will continue to do so."
The case raises important questions about the rights of students to privacy and safety in schools, and the extent to which schools can accommodate transgender students without infringing on the rights of other students.
It also highlights the ongoing debate over the interpretation of Title IX and its application to issues of gender identity and expression.
The outcome of the case could have significant implications for schools across the country.