League of Conservation Voters (LCV) Action Fund Endorses Joe Biden
Today, ahead of Earth Day, the League of Conservation Voters (LCV) Action Fund, the federal political action committee of LCV that works to elect leaders committed to solving the climate crisis, announced they are endorsing Joe Biden for President of the United States, saying that "he will work tirelessly starting on day one as president and every day to protect our environment and the health of our communities and to combat the climate crisis."
Vice President Biden released the following statement regarding the endorsement: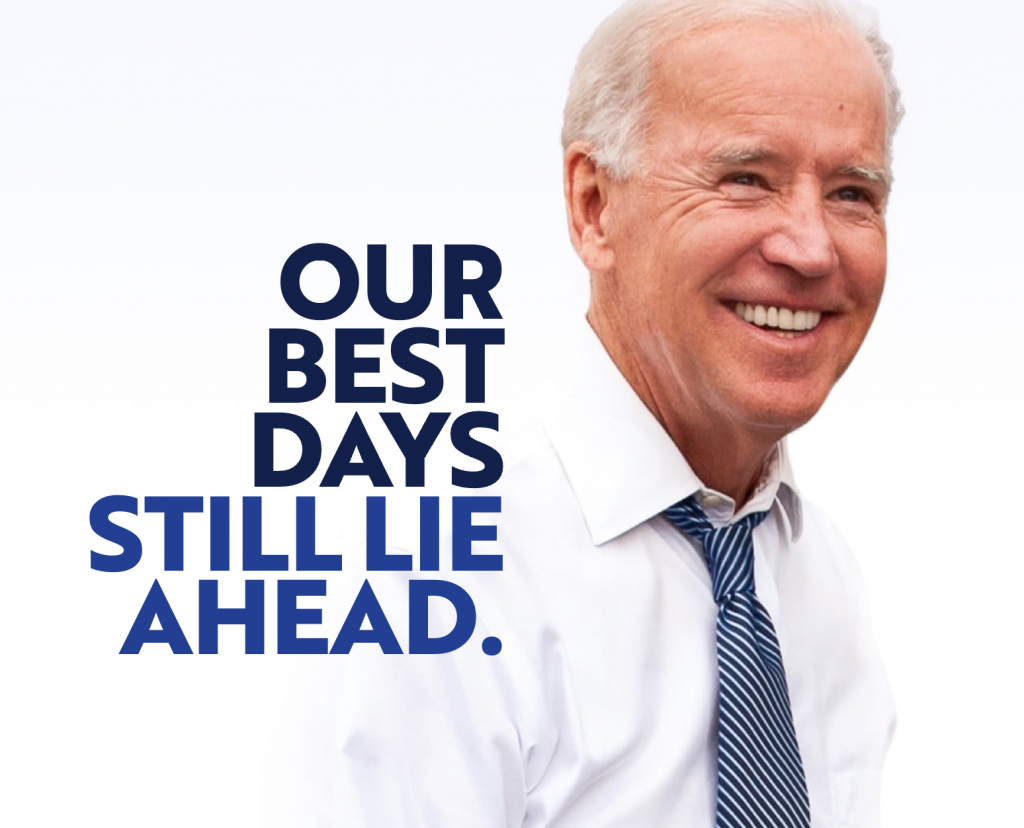 I am honored to have the endorsement of the League of Conservation Voters, a leading environmental advocacy organization. Climate change is an existential threat, and there is no greater challenge and opportunity facing our country and our world. For me, this is personal: I live in a state that's dealing first hand with the impacts of climate change and impacts of pollution on kids and families. I'm going to fight for my grandkids, for the families rocked by super storms and environmental injustice, and the upside — those good-paying jobs that will power a green economy. That is why I outlined a bold plan to lead a clean energy revolution and fight for environmental justice. But the best policy work is continuous, creative, and keeps reaching for greater ambition and impact. In the months ahead, expanding this plan will be one of my key objectives.
I know this is an issue that resonates with many, including young people and those who have seen floods, fires, and drought destroy lives and livelihoods. I want to campaign on climate change and win on climate change so that I can govern with climate change as a top priority for legislative and executive action in the White House. To achieve this aim, I have asked my campaign to commence a process to meaningfully engage with more voices from the climate movement — including environmental justice leaders and worker organizations, and collaborate on additional policies in areas ranging from environmental justice to new, concrete goals we can achieve within a decade, to more investments in a clean energy economy. And, that engagement will continue into my Administration. I look forward to working with LCV and other environmental leaders to build out and implement this agenda.
Below is the original press release from LCV Action Fund announcing the endorsement:
LCV Action Fund Endorses Joe Biden for President
Washington D.C. — The League of Conservation Voters Action Fund, which works to elect pro-environmental candidates, enthusiastically announced today its endorsement of Joe Biden for President of the United States.
"We are proud to endorse Joe Biden to be the next president of the United States. The 2020 election is our last, best chance to address the climate crisis, and we simply must have strong leadership in the White House. We cannot afford the cost of inaction or another four years of a Trump presidency," said Tiernan Sittenfeld, Senior Vice President of Government Affairs for LCV Action Fund. "Donald Trump is the most anti-environmental president in history, period. Voters are demanding action and we are confident that as president, Biden will immediately put our country on track for a 100 percent clean energy economy with policies centered in justice and equity that restore America's global climate leadership."
Throughout his career, Joe Biden has worked to protect our environment, address climate change, and fight for the most vulnerable communities. This is reflected in his strong Plan for a Clean Energy Revolution and Environmental Justice. Vice President Biden told LCV Action Fund he is committed to building on his climate leadership with additional policies, including in environmental justice, new, concrete emissions reduction goals to achieve within a decade, and more investments in a clean energy economy. LCV Action Fund looks forward to continuing to work with Biden as he further develops his plans on the campaign trail and as president.
Biden's climate plan from June 2019 details his commitment to a 100 percent clean energy economy no later than 2050; recommitting to and exceeding the Paris Climate Agreement; building climate-smart infrastructure; centering racial justice and equity in his climate policies; increasing our ability to hold polluters accountable, including for communities of color most affected by pollution; and securing benefits for workers in the fossil fuel industry, their families and communities. Biden's plan is based on science, rooted in equity, and prioritizes justice. Building on his international experience and relationships, he plans to rally the rest of the world to meet the threat of climate change and lead an effort to get every major country to ramp up the ambition of their domestic climate targets in the Paris Climate Agreement.
"Since day one, Donald Trump has threatened our planet and risked the health of our communities — especially communities of color and low-wealth communities — undermining the unprecedented climate legacy of the Obama-Biden administration," said Carol M. Browner, Board Chair of LCV, former EPA Administrator under President Clinton and Director of the Office of Energy and Climate Change Policy under President Obama. "Now more than ever, it's critical that we come together to support Joe Biden to be our next president. I know he will work tirelessly starting on day one as president and every day to protect our environment and the health of our communities and to combat the climate crisis. The stakes have never been higher, and we are all in to help elect Joe Biden."
As Vice President, Biden helped ensure that the Obama-Biden administration achieved unprecedented climate progress, including: historic investments in clean energy; the Clean Cars Standards and the Clean Power Plan; and global leadership with the Paris Climate Agreement. As a U.S. Senator, Biden sponsored or co-sponsored hundreds of bills related to environmental protection and climate change — from protecting the Arctic Refuge, to addressing mercury pollution and toxic chemical reform, to promoting cleaner vehicles, holding polluters accountable and more. Biden's Global Climate Protection Act of 1986 was one of the first bills ever introduced explicitly about climate change. In a speech on the Senate floor in 1987, Biden brought attention to the danger to humanity of melting ice caps and rising sea levels, and he continued to raise the alarm about the threat of climate change throughout his tenure in the Senate.
Joe Biden's record and commitment to climate action stands in stark contrast with the current president, Donald Trump, who has rolled back at least 95 environmental safeguards including the Clean Power Plan and Clean Water Rule; withdrew the U.S. from the Paris Climate Agreement; oversaw an unprecedented rollback of protections for Bears Ears and Grand Staircase-Escalante National Monuments; put fossil fuel-industry lobbyists in charge of critical federal agencies like the Environmental Protection Agency and the Department of the Interior; is stacking the courts with anti-environmental judges, and more.
The 2020 election is our last, best chance to address the climate crisis, and as evidenced by recent polling, climate action can sway undecided voters and motivate turnout from young people and people of color. LCV Action Fund will continue elevating the issue of climate change in this election, working with Biden's campaign as he builds on his ambitious climate plans with additional commitments, and mobilizing LCV members, supporters and voters to help ensure Joe Biden is our next president.
About LCV Action Fund
The League of Conservation Voters (LCV) Action Fund, the connected federal political action committee (PAC) of the League of Conservation Voters, works to elect leaders who stand up for a clean, healthy environment and to defeat anti-environment candidates who oppose climate action. Since the 1990 election cycle, LCVAF has helped elect and re-elect 90 U.S. Senators and 450 members of the U.S. House of Representatives. Over the last several years, our efforts have also helped elevate climate change and clean energy as critical issues in key elections.