The NBA has suspended its season "until further notice" after a Utah Jazz player Rudy Gobert tested positive Wednesday for the coronavirus.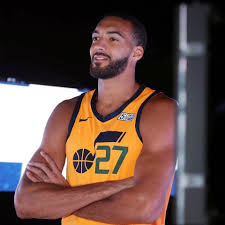 The full statement from the league says:
The NBA announced that a player on the Utah Jazz has preliminarily tested positive for COVID-19. The test result was reported shortly prior to the tip-off of tonight's game between the Utah Jazz and the Oklahoma City Thunder. At that time, tonight's game was canceled. The affected player was not in the arena.
The NBA is suspended game play following the conclusion of tonight's schedule of games until further noticce. The NBA will use this hiatus to determine next steps for moving forward in regard to the coronavirus pandemic.
Players were on the floor for warmups when they were told to return to their locker rooms. About 30 minutes later, fans were told the game was postponed "due to unforeseen circumstances."
The coronavirus is causing a domino effect that has been felt across the world and is now affecting sports.
As of Tuesday afternoon, there have been at least 116,000 coronavirus cases worldwide, according to CBS News. While 64,000 people have recovered, more than 4,000 have died. In America, multiple states are under a state of emergency and some politicians and public health officials are recommending large gatherings of people — including sporting events — in coronavirus hotspots be canceled or closed to the public.