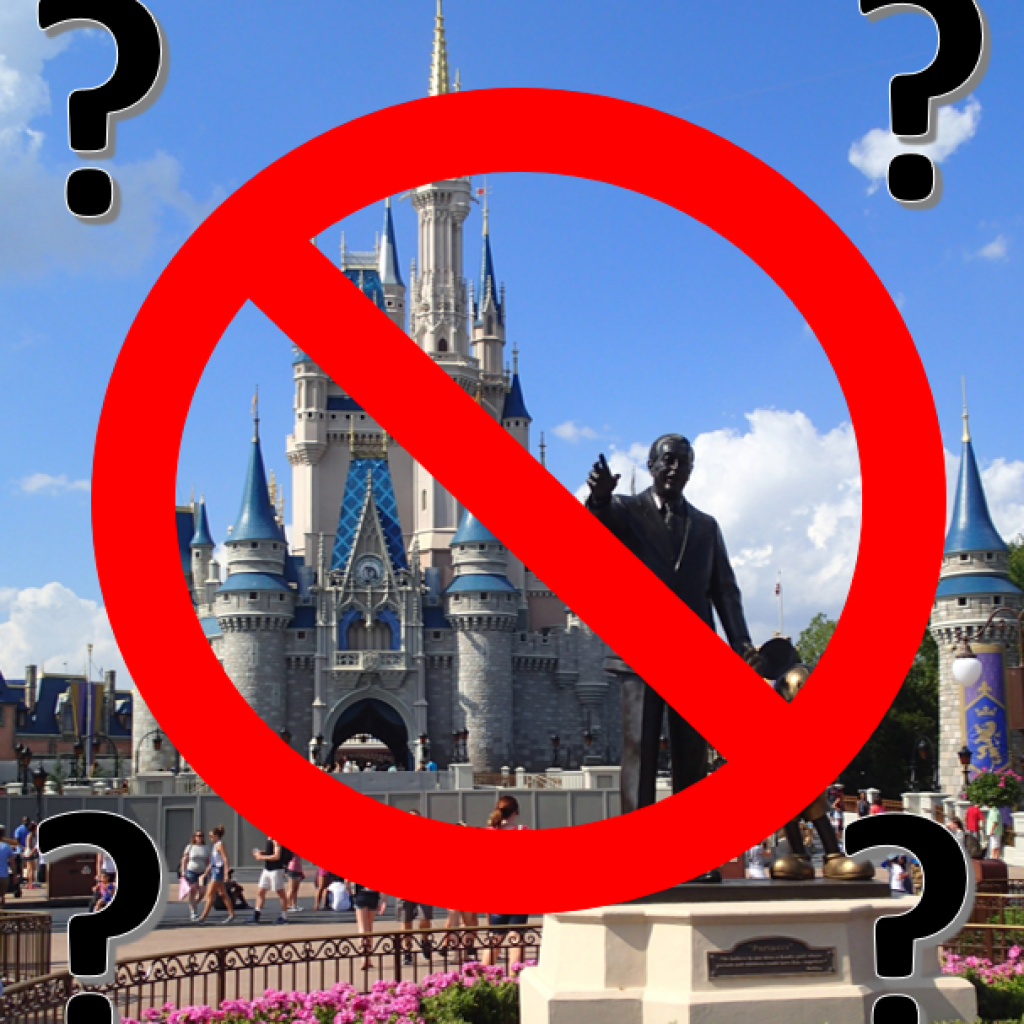 by James Coulter
Unless you have been living under a rock for the past few weeks, you no doubt know Disney has become the center of controversy. So, what did the House of Mouse do to spark such mass hysteria? And why are so many people threatening to boycott the company?
Disney's controversy started in March with House Bill 1557, officially named the "Parental Rights in Education" bill, but dubbed by detractors as the "Don't Say Gay Bill." The measure would prevent educators from discussing topics of gender, sexuality, and sexual orientation in kindergarten to third grade unless the subjects are presented in an "age-appropriate" manner. Supporters claim the bill is to deter the promotion of "radical gender ideology" while opponents claim it's an attempt to discriminate against students with LGBT identities. The bill passed both the Florida House and Senate and was signed into law by Gov. Ron DeSantis.
Prior to the bill passing the House, it was revealed that the lawmakers who voted in favor of the bill received political contributions from The Walt Disney Company. Initially, Disney CEO Bob Chapek attempted to distance himself and his company from the bill through a company-wide e-mail, asserting that he and his company "unequivocally stand in support" of the LGBT community and were committed "to creating a more inclusive company-and world." Inevitably, he released an official public statement condemning the legislation and announcing that his company was "pausing all political donations in the state of Florida."
Disney elicited backlash from people inside and outside of the company over its donations to the politicians who created and approved the controversial legislation and Chapek's initial reluctance to officially denounce it. From Pixar to Marvel, individual company divisions released their own official statements denouncing the bill and voicing support for LGBT representation; employees staged walkouts to protest the legislation; and the hashtag #DisneyDoBetter has been trending on social media.
While some people are angry Disney has not done enough to show its support for the LGBT community, other people are upset the company has shown any support at all. Following the company's official statement to pause political donations, many Republicans decried the company for catering to a "woke agenda." Many conservatives on social media have threatened to #BoycottDisney, while conservative news outlets have continuously lambasted the company. Even Gov. Ron DeSantis threatened to revoke "special privileges" from Walt Disney World, including The Ready Creek Improvement Act which allows the park to govern itself.
Either way, Disney has become the target of backlash from people on both sides of the political aisle, all of whom are criticizing the company and threatening to protest and boycott it either for being too "woke" or not "woke" enough.